Ambition
Is the king fit for a feast?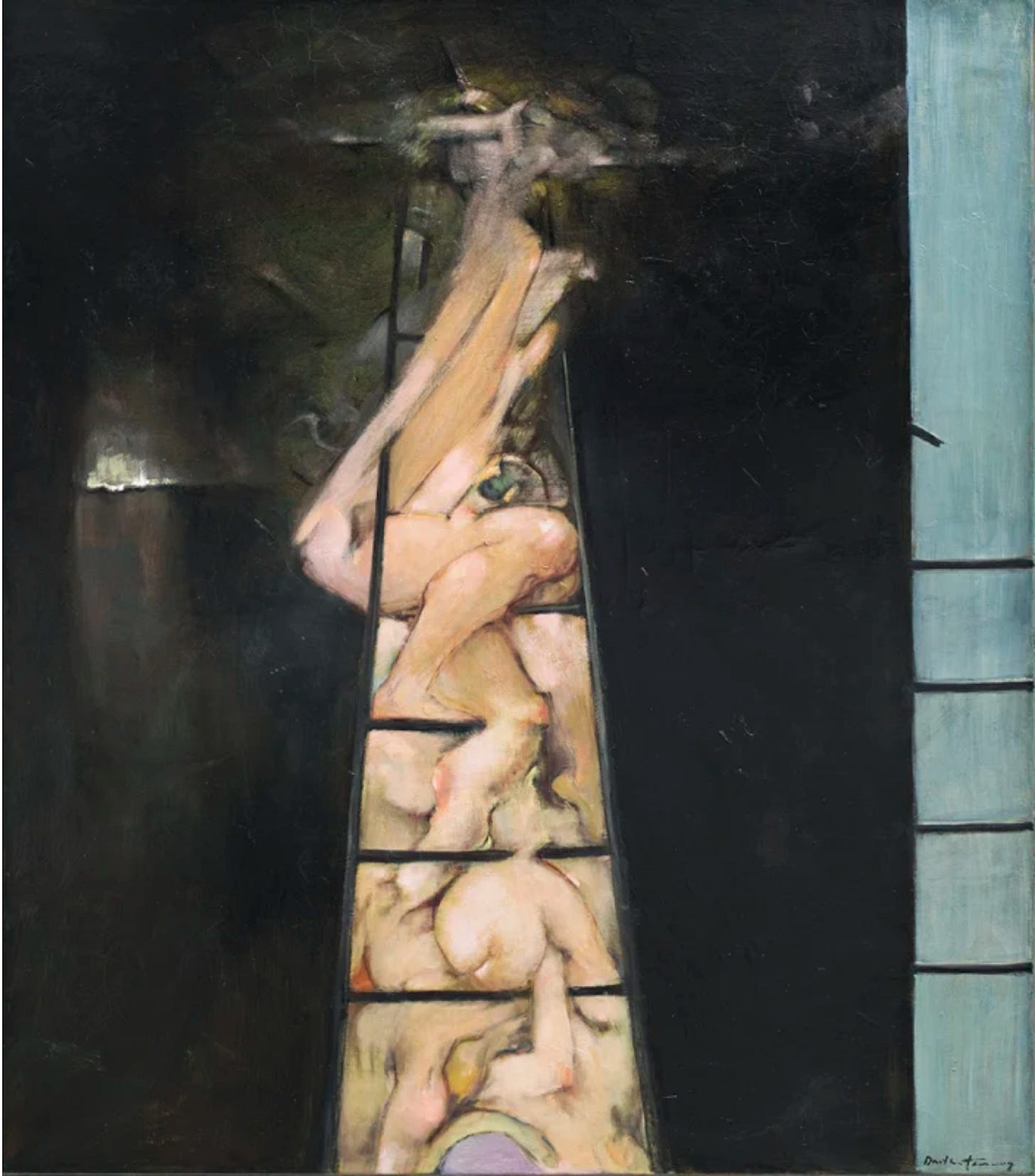 To Climb a Ladder (1987) by Dorothea Tanning
Your ego will lead you off a cliff. That's just what it's built to do when you stop chasing woolly mammoths and start chasing your own shadow. But shadows are also big and hard to catch. Who can blame you?
Most of us are built for the hunt. It's hard to know where to put that energy most days. It's hard to und…
This post is for paid subscribers