Full
Take the win.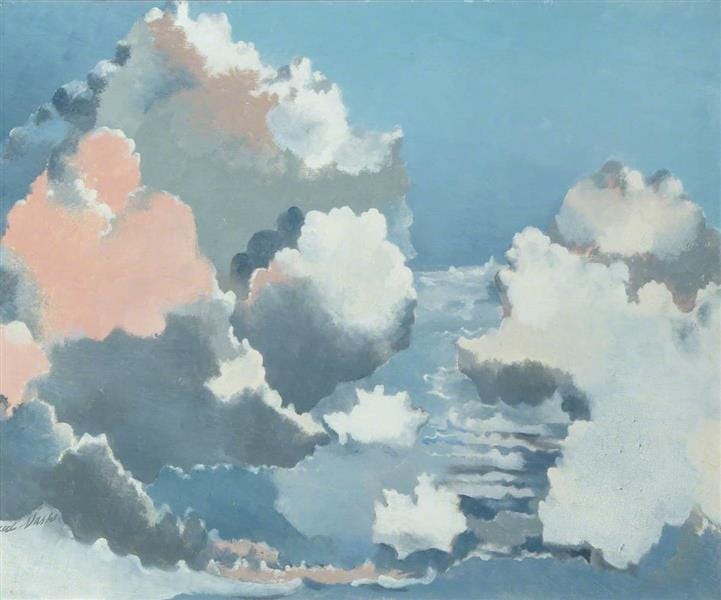 Cloudscape (1939) by Paul Nash
Let's relish this victory. There will always be a barren spot in the middle, unnerving, roots stretching through the soil, reaching out for each other but never touching. Let's call it a win anyway.
He said: Why don't you just tell the truth — concrete, plain, humble?
I said: All art is a form of seduction. What's more direct…
This post is for paid subscribers