God
All service requests delayed due to COVID-19.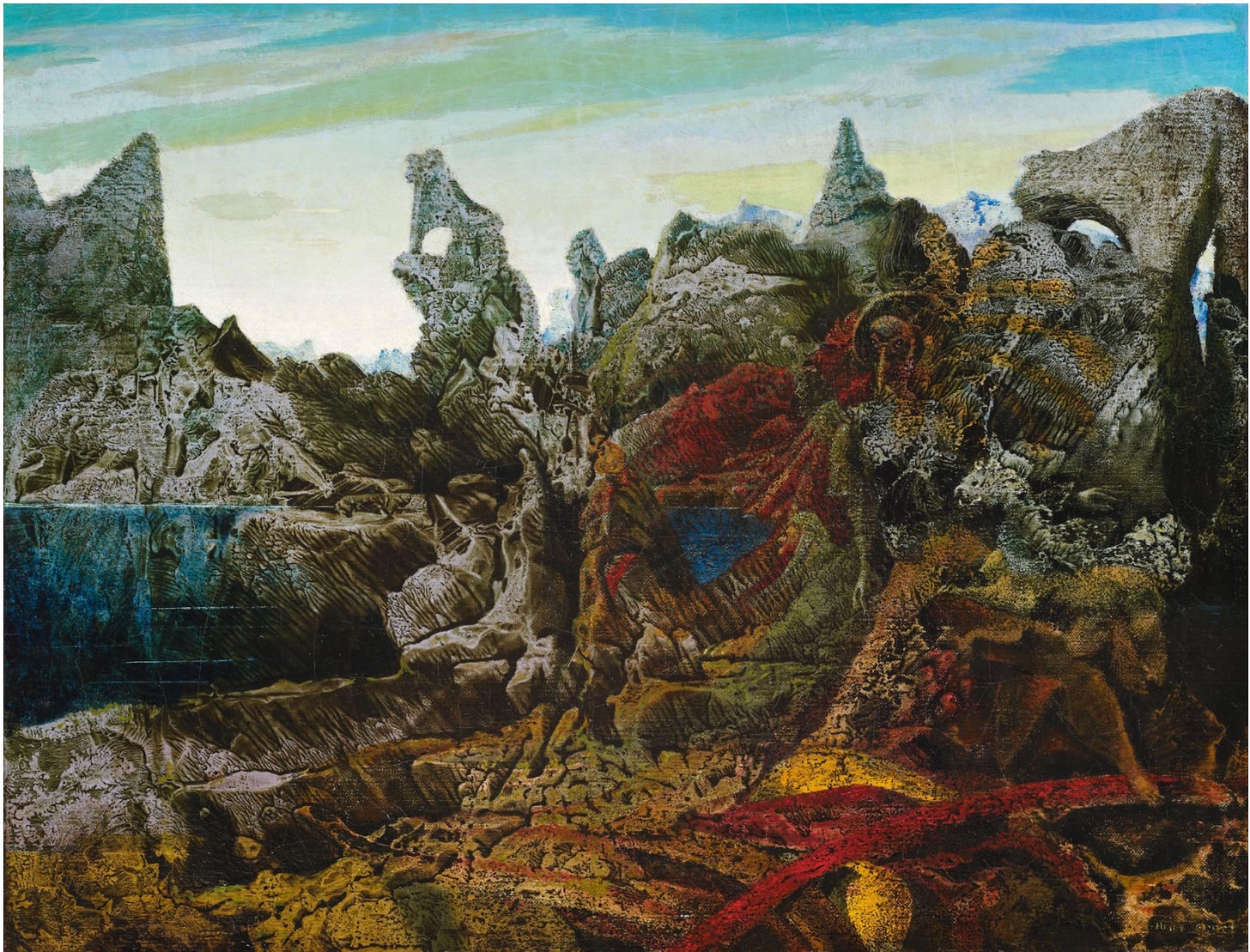 Landscape with Lake and Chimeras (1940) by Max Ernst
Our eyes are watching god: fidgeting in the bedroom, taking off his socks and throwing them on the floor, squeezing his forehead. Another headache. Caffeine or stress or both? Maybe it's the smoke from California, not fair to the birds, but maybe the message will get through this time.
"Capitalize my na…
This post is for paid subscribers