How to Make Something Out of Nothing
This craft is easy, fun, and 100% free!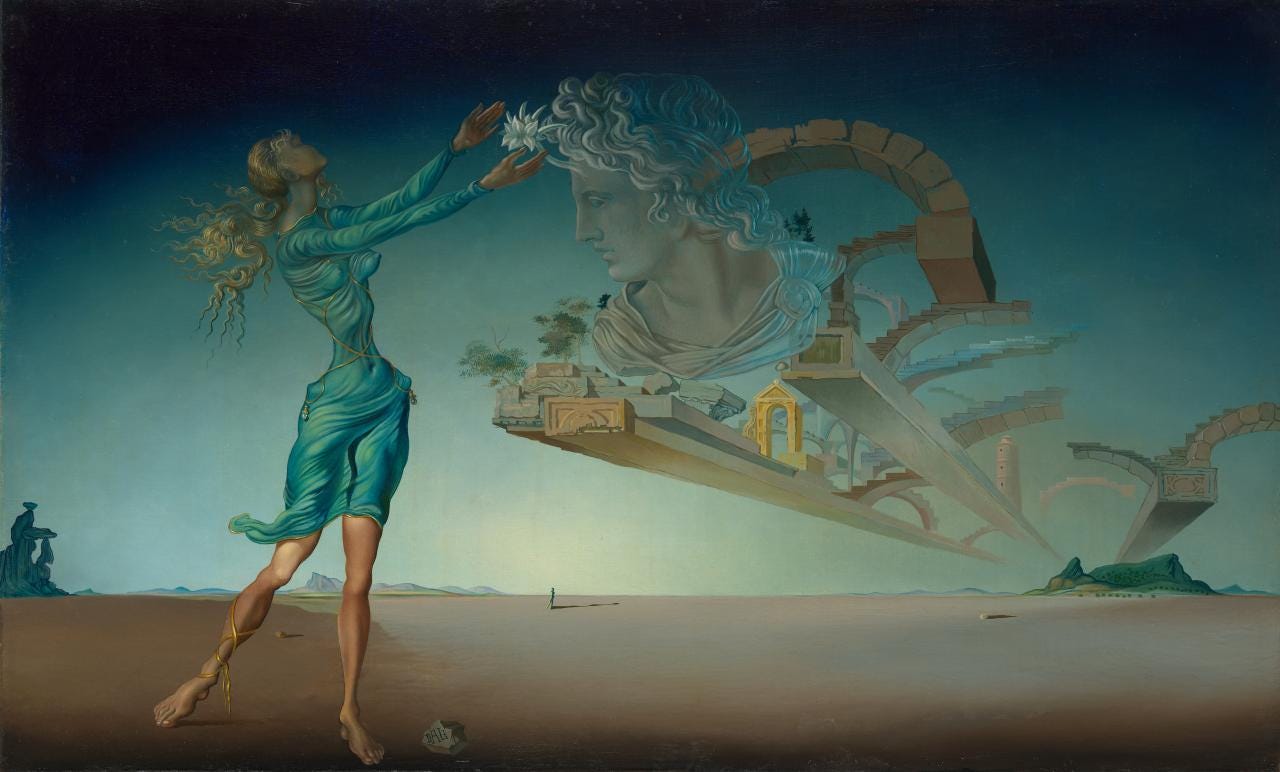 Trilogy of the Desert: Mirage (1946) by Salvador Dali
You've probably always thought that you can't do much with nothing. Wrong again! The truth is, you can make all kinds of delightful, entertaining, even soul-destroying creations out of thin air, once you set your mind to it. And it won't cost you a cent!
Here are the materials you'll need to get starte…
This post is for paid subscribers