Junkie
Satisfaction is unsentimental.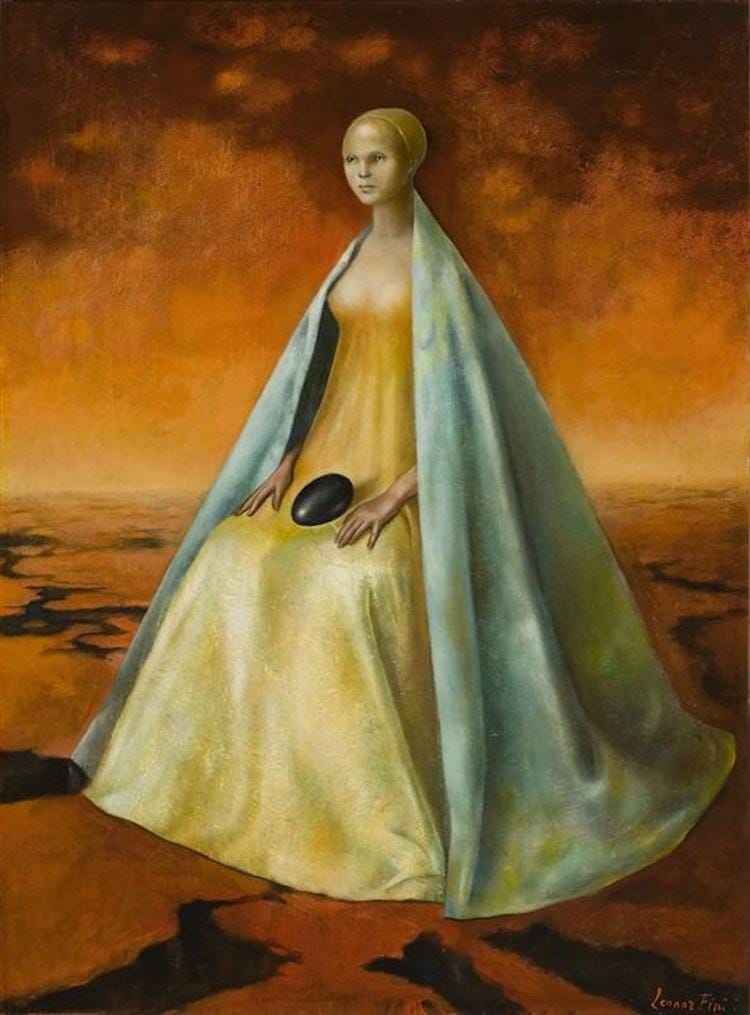 The Guardian of the Black Egg (1955) by Leonor Fini
I'm not wed to this machine anymore. I've been blundering in and labeling chaos like it's my job. I've been eating the moment's myths like breakfast cereal, empty nourishment, fortified with seven essential distractions and fun facts.
This machine replaces history with bad guesses by an uninformed mob, …
This post is for paid subscribers