Manic Pixie Mean Girl
Come at me.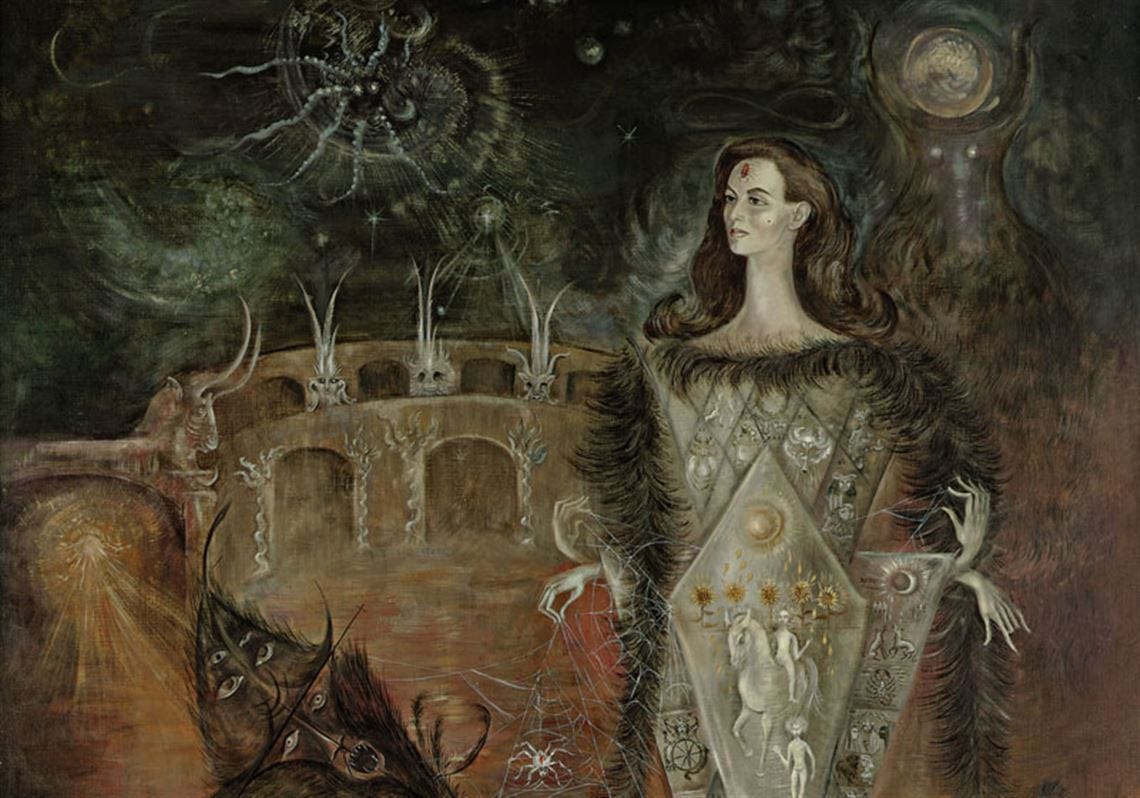 La maja del tarot (1965) by Leonora Carrington
When friends and acquaintances and people I've just met find out my daughter is in middle school, they get anxious and ask me how she's doing. I tell them she'd doing fine. She's confident, she has lots of friends, she has fun, and she seems happy.
When I say these things, nine times out of ten, they ask if …
This post is for paid subscribers