Spy
Your capacity for wonder is limitless.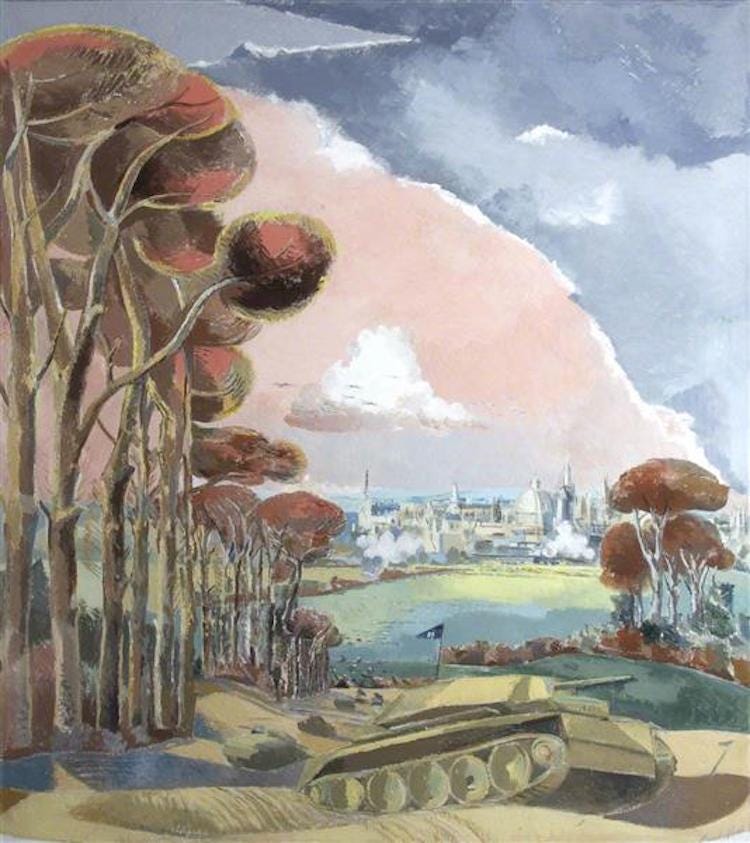 Oxford During the War (1942) by Paul Nash
You can disappear off the radar, over enemy lines, under barricades, into the shadowed streets, and you'll still blink on my map like a beacon, like a lighthouse, like a green light at the end of a dock, like a cursor. Am I waiting for the next word, or are you?
No one wants to occupy two territories at once. We'…
This post is for paid subscribers